Tuition & Fees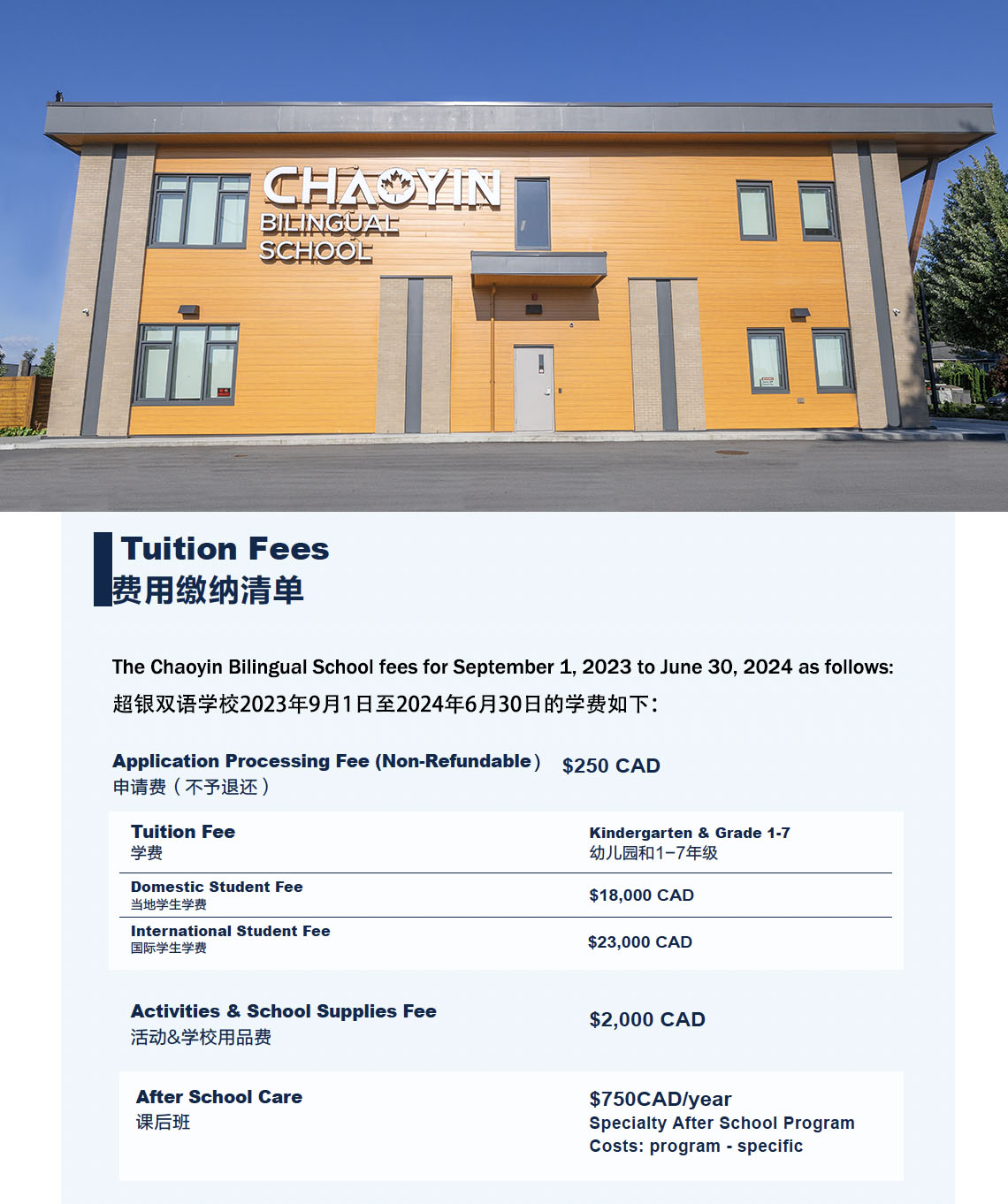 Payment can be made using the following methods:
Cheque (beneficiary name is 0532 Education Ltd.)
Bank Draft
Pre-Authorize Debit
For details on payment, please contact [email protected]
Chaoyin Bilingual School Refund Policy
In accordance with Section 8 of the INDEPENDENT SCHOOL REGULATION [en. B.C. Reg. 260/93 ; am BC Reg 172/12, effective June 25/12 ; en BC Reg 221/16, effective Sept 20/16], Chaoyin Bilingual School has posted a bond, completed by an auditor qualified under Section 205 of the Business Corporations Act, as a financial guarantee for tuition paid by families for an educational program. As with all schools that specialize in international education, Chaoyin Bilingual School, has posted an irrevocable bond with the Ministry of Education that may be used to refund tuition fees in the eventuality of school closure.
The School Refund Policy is shown here.